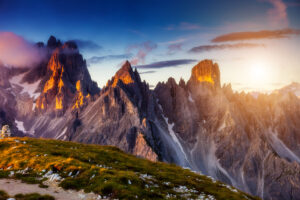 4th Stage in the Olympic Forest of Fiames – Cortina
Yet another great day at the foot of the Cortina Dolomites for the fourth stage of Five Days Italy 2023. The Olympic stage of the Fiames forest, along the famous Cortina cycling path, welcomed over 1,200 orienteers on the same map which was already used for the final World Cup in 2021.

The Olympic city – Cortina will host the XXV Milan-Cortina 2026 Winter Olympics – welcomed, with splendid sunshine, the athletes engaged in a middle course designed by the federal coach Fabio Hueller who managed to surprise and excite once again the many foreigners who arrived in Veneto for this historic orienteering event.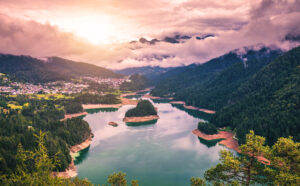 Poker of victories for the world champion Megan Carter-Davies who by now has already put her name on the "5Days2023 trophy". Vojtech Král climbs again on top of the podium, for the third consecutive time in the men's field, moving therefore away from the Neozelander Toby Scott by more than seven minutes in the general classification.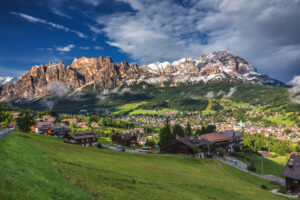 Tomorrow grand finale in Pieve di Cadore.
---
4a Tappa sulle montagne olimpiche di Cortina d'Ampezzo
Ennesima grande giornata ai piedi delle Dolomiti di Cortina per la quarta tappa di Five Days Italy 2023. Il palcoscenico privilegiato del bosco di Fiames, lungo la famosa ciclabile Cortina Dobbiamo, ha accolto i 1.200 indomiti orientisti sui sentieri della mappa già utilizzata per la finale di Coppa del mondo del 2021.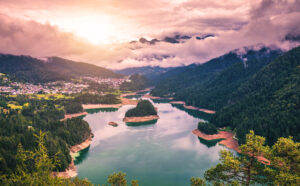 La città olimpica – Cortina ospiterà le XXV Olimpiadi Invernali Milano-Cortina 2026 – ha accolto, con uno splendido sole, gli atleti impegnati in un percorso middle disegnato dal tecnico federale Fabio Hueller che è riuscito a sorprendere e appassionare ancora una volta i tantissimi stranieri giunti in Veneto per questo appuntamento storico dell'orienteering.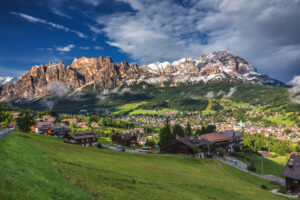 Poker per la campionessa del Mondo Megan Carter-Davies che oramai ha già messo una serie ipoteca sul trofeo "5". In campo maschile sale per la terza volta consecutiva sul gradino più alto del podio Vojtech Král che distacca così Toby Scott di oltre sette minuti nella classifica generale. Domani gran finale a Pieve di Cadore.