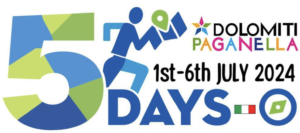 5 Days Dolomiti Paganella, a great place for families
Every year 5 Days brings you to Italy to discover wonderful locations where you can practice orienteering, and in 2024 it will be Trentino's moment to welcome you to its Paganella Dolomites. 
From July 1 to 6, a corner of paradise, including Molveno, Andalo, Fai della Paganella, Cavedago, Spormaggiore, San Lorenzo Dorsino, and Piana Rotaliana, will host your vacation, which will allow the whole family to spend pleasant days of sports but not only.
There are numerous proposals aimed at adults and children, so don't waste time: you have until December 31 to register for 5 Days Dolomiti Paganella at a discounted price. Here are some of them!
THE ANDALO LIFE PARK: 130 SQUARE METERS OF FUN
The first stage of 5 Days Dolomiti Paganella will be held at Andalo Life Park, a world of games for family fun. In the Park, in fact, there is the Andalo Acquapark with water games for all tastes, slides, a baby area, swimming lanes, and a heated outdoor whirlpool with a sun garden. 
In the large area that stretches down to Andalo Lake, with areas for dining in the sun, there are many entertainment facilities: a cinema and theater, a riding center where you can take horse-drawn carriage rides, an Ice Rink, and a free playground with slides, rides and swings, and a miniature golf course. Finally, in the ACQUAIN Wellness & SPA center and beauty center, parents can experience hours of pure relaxation among Finnish saunas, Turkish baths, outdoor whirlpools, Kneipp paths, Scottish showers, and various treatments.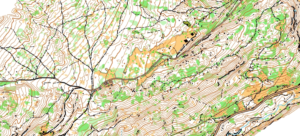 THE MUSE, THE SCIENCE MUSEUM IN TRENTO
During your stay in Trentino, you cannot miss a visit to the amazing Science Museum in Trento, designed by architect Renzo Piano, which is one of a kind. It recounts the wonders of the Alpine environment and the nature that surrounds us, intervening in the scientific debate on major local and planetary issues, such as sustainable development and environmental respect. 
In the MUSE there are also numerous areas dedicated to children and young people, the "scientists of tomorrow." Spaces for younger children (0-5) include the exclusive Maxi Ooh!, which allows them to explore through the senses their relationship with the world and adults. For older children (5-10), the Discovery Room, with large plush toys representing endangered animals, interactive exhibits and simulation games. Kids struggling with school subjects are involved in the Science Gymnasium in simple experiments, through interactive stations, related to physics, math, and natural science principles observable in everyday life. 
Run and register for 5 Days Dolomiti Paganella!
The next deadline is December 31.
---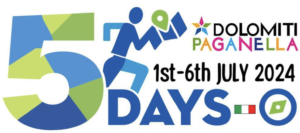 5 Days Dolomiti Paganella, luogo ideale per le famiglie
Ogni anno 5 Days vi porta in Italia alla scoperta di meravigliose località dove poter praticare la corsa orientamento e nel 2024 toccherà al Trentino accogliervi nelle sue Dolomiti della Paganella. 
Dall'1 al 6 luglio un angolo di paradiso, comprendente Molveno, Andalo, Fai della Paganella, Cavedago, Spormaggiore, San Lorenzo Dorsino e Piana Rotaliana, ospiterà la vostra vacanza, che permetterà a tutta la famiglia di trascorrere piacevoli giornate di sport ma non solo.
Sono numerose le proposte rivolte a grandi e piccoli, per cui non perdete tempo: avete tempo fino al 31 dicembre per iscrivervi a 5 Days Dolomiti Paganella a prezzo agevolato. Eccone alcune!
IL PARCO ANDALO LIFE: 130 MQ DI DIVERTIMENTO
Il primo stage di 5 Days Dolomiti Paganella si terrà presso l'Andalo Life Park, un mondo di giochi per divertirsi in famiglia. Nel Parco, infatti, è presente l'Acquapark di Andalo con giochi in acqua per tutti i gusti, scivoli, area baby, corsie nuoto e una vasca idromassaggio all'aperto riscaldata con giardino solarium. 
Nella grande area che si estende fino al lago di Andalo, con zone per pranzare al sole, ci sono tante strutture per lo svago: il cinema e il teatro, un centro di equitazione dove fare giri in carrozza trainata da cavalli, un Palaghiaccio e un parco giochi gratuito con scivoli, giostre e altalene, un campo da minigolf. Nel centro benessere e nel centro estetico ACQUAIN Wellness & SPA, infine, i genitori possono vivere ore di puro relax tra sauna finlandese, bagno turco, idromassaggio all'aperto, percorsi kneipp, doccia scozzese e vari trattamenti.
IL MUSE, IL MUSEO DELLE SCIENZE DI TRENTO
Durante il vostro soggiorno in Trentino non potete perdervi la visita al sorprendente Museo delle Scienze a Trento, disegnato dall'architetto Renzo Piano, unico nel suo genere. Racconta le meraviglie dell'ambiente alpino e della natura che ci circonda, intervenendo nel dibattito scientifico sui grandi temi locali e planetari, come lo sviluppo sostenibile e il rispetto ambientale. 
Nel MUSE anche numerose aree dedicate a bambini e ragazzi, gli "scienziati di domani". Tra gli spazi per i più piccoli (0-5), l'esclusivo Maxi Ooh!, che permette di esplorare attraverso i sensi il rapporto con il mondo e con gli adulti. Per i bambini più grandi (5-10) la Discovery Room, con grandi peluche a rappresentare gli animali a rischio estinzione, exhibit interattivi e giochi di simulazione. I ragazzi alle prese con le materie scolastiche vengono coinvolti nella Palestra della Scienza in semplici esperimenti, attraverso postazioni interattive, legati a principi di fisica, matematica e scienze naturali osservabili nella vita quotidiana. 
Correte a iscrivervi a 5 Days Dolomiti Paganella!
Prossima deadline 31 dicembre.